Scientists detect proteins in the blood linked to migraine and Alzheimer's
Genetic researchers at QUT in Australia have discovered a set of migraine-related blood proteins that could potentially be prevented by repurposing existing therapies. These proteins have a shared link with Alzheimer's disease.
The study has been published in the journal Nature Communications and conducted by Professor Dale Nyholt and PhD candidate Hamzeh Tanha from the QUT Center for Genomics and Personalized Health. The researchers conclude in their paper that higher levels of blood proteins DKK1 and PDGFB inhibit Wnt signaling pathways that transmit biological signals to cells and can lead to brain calcification as well as pain-causing inflammation, while that lower levels of antioxidant blood proteins FARS2, GSTA4, and CHIC2 also cause migraine-related inflammation.
In particular, our finding of a strong causal effect of higher DKK1 levels on migraine risk could be related to a reduction in Wnt signaling as seen in Alzheimer's disease and cerebral amyloid angiopathy. Prof. Dale Nyholt, Principal Investigator of the study.
Also, the researcher points out that there is no genetic link between migraine and Alzheimer's disease but, in theory, controlling DKK1 levels could potentially prevent people with migraine from developing Alzheimer's disease. "Although a subset of people who have Alzheimer's may also have a history of migraine, not all migraine patients will have this link; Not everyone with a migraine will have Alzheimer's disease," says Nyholt.
According to the researchers, there are many different mechanistic pathways that can lead to the disease. The findings obtained in this study suggest that "increased production of DKK1 protein may be only one of those biological mechanisms underlying the reported increased risk of Alzheimer's disease in migraine patients."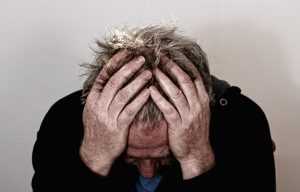 Image: Pixabay
Info: https://www.nature.com/articles/s41467-022-30184-z